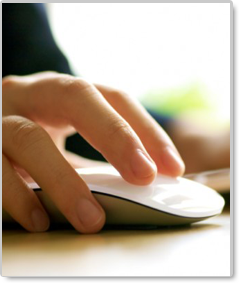 Providing useful, relevant content on social media is a great way of engaging customers and motivating them to take action. But when they click your posts, are they coming to you, or are you taking them to somewhere away? The difference can have a big impact on the performance of your social media for generating business and enhancing your brand.
Posts that engage your customers can motivate several actions:
- click to learn more
- click to schedule an appointment
- click to get contact information
- or a combination of the above
These are all great actions, but they can be missed without the proper click routing for your posts.
WHAT IS 'CLICK ROUTING'?
'Click routing' determines where visitors are taken when they click on your social media posts. It is based on the URL that you assign to the post, which is where the visitor will go when they have been motivated to click on your post.
Click routing is different than when visitors click to 'like' or 'share' a post. It is good that someone takes the initiative to indicate that they appreciate your post by clicking to like or share your post. But a much more valuable reaction is when they click the post because the content has motivated them to either contact you or to seek more information.
If your social media content is successful in motivating visitors to click your posts, you will want to be sure the click routing is taking them to the best place.
CLICK ROUTING DO'S AND DON'TS
To get the most from your click routing, you'll want to consider some do's and don'ts when you assign a URL to your social media posts.
Click routing do's
If your posts are providing useful, relevant content that is doing its job of motivating your visitors to take action, then you will want your click routing to either:
be a URL that takes the visitor directly to your website; or
a URL that takes them to a website that provides more information about the post, and clearly displays that you are sponsoring this website, plus has your contact information displayed at the top and bottom of each page.
Click routing don'ts
On the other hand, you will want to avoid having posts with URLs that take visitors away from your own website or one that you sponsor. So, for example, although you may be posting a link to a great informational article, you will not want the link to go to a website that you do not sponsor, and where your visitor could even be exposed to advertisers who you may even compete with!
---
Add your comment here: